Awhile ago, I read an article on The Kitchn about how Ina Garten puts everything in the dishwasher. Knives, wooden utensils, pots and pans—it's all fair game. It was meant to be a casual, lighthearted cleaning tip, but like the lazy cleaning-obsessed nut I am, I went wide with it. If Ina does it, then why can't I?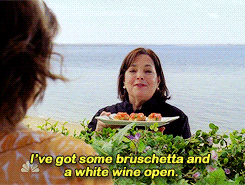 For a long time, I've slowly run out of wooden utensils as they await handwashing and avoided using the ice cream scoop because it too must be handwashed. Like the moment I started washing clothes that said "Dry Clean Only," I decided to go for it, and damn the consequences! (I know I'm too invested in this, but I honestly just don't have a lot going on in my life right now.) So I followed Ina's word and started putting everything but cast iron (I mean, I'm not a monster) in the dishwasher. If it was in my kitchen, fit in the dishwasher, and did not have a plug, it went in. I was freeeeeee!
BUT THEN. Then I decided to start spring cleaning yesterday, and I thought again about how Ina said everything could go in the dishwasher. And then I washed my trash can lids (the buckets wouldn't fit), my stove knobs, my dish rack, my silverware containers (I keep mine in cups on my counter), my toothbrush holder, my fan filter, and SO MUCH MORE! Basically, if it's made of plastic, metal, or glass, it's fair game.
All this said, I will say there is a reason all my stuff isn't melted, discolored, or warped. So, here are some suggestions if you too want to stop scrubbing and start pressing buttons: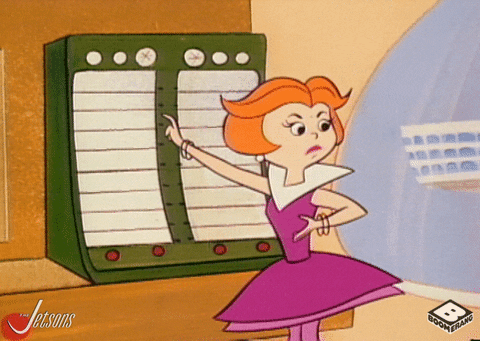 Do NOT use anything resembling the "Heated Dry" feature. Heated Dry is actually pretty bad for your dishwasher and most dishes. I keep it off all the time, but if you use it for dishes, you should turn it off if you're putting other stuff in, especially plastic on the bottom rack.
Make sure the fins can spin. A lot of dishwashers have little rotating fins above each rack. Always make sure these can move freely, especially if you're putting tall lids or other odd items.
Use your dishwasher like a washing machine. Putting delicate items in the dishwasher? Adjust the settings to run cooler for less time. Washing gross stuff? Don't put it in with dishes you're going to eat off of. Just like you don't put your cleaning rags in with your fancy going-out shirt on extra hot, think about what you're putting in the dishwasher and where it came from in your house.
Think about detergent. Speaking of washing machines, many of you probably have a detergent for more delicate items (if you don't, consider it—it's great!). Do the same for your dishwasher! I usually use Cascade pods for a regular load of dishes, but if I'm putting a bunch of delicate stuff in that might get discolored, like metal that might react with a citrus-based soap or something painted, I use a mild soap like Seventh Generation in a bottle so I can control how much goes in (just a bit!) and keep it as gentle as possible.
These rules may seem like a bit of a hassle, but remember that once you load the machine and press the button, you get to walk away! It's really satisfying, and every little bit helps. Even if it only saves five minutes, that's five minutes, and when I have zero energy, sticking something in the dishwasher is a much more attainable goal.
Thanks for reading!