Welcome! This post is part of a series I'm starting this week on deep cleaning. Often deep cleaning can be intimidating because it's difficult to know where to start, so each week I'll give you a short (but by no means exhaustive!) list of what you can clean (and how to clean it) to start making your house feel cleaner and fresher, one room at a time. Follow for more each week!
This week, my house has felt particularly dirty without really being cluttered or messy. I've been keeping up on my regular chores, but nothing feels really clean or even smells very fresh after I clean it. This is always a good sign that it's time for me to set aside some deep cleaning time to refresh my space and get me motivated. Tackling one room at a time instead of a whole house isn't as overwhelming, so I downloaded an audiobook I knew I'd get invested in (Book 3 of The Witcher series — so good!) and got to it, starting with the bathroom.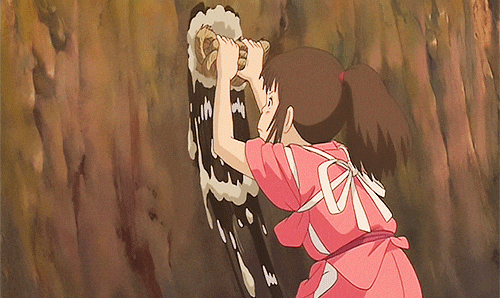 My basic bathroom clean each week includes scrubbing the sink; cleaning the mirror; scrubbing the toilet bowl and wiping down the lid, seat, and rim; and scrubbing the shower (my least favorite chore by far, but a grimy shower is like dirty sheets: it makes the whole room feel worse). I usually vacuum throughout the week, but when I do this weekly clean I vacuum and then go through with a spray mop.
Since I wanted to deep clean this week, I set aside a bit more time for the two bathrooms in my house. There are two ways to approach a deep clean: clean what you normally would plus extra, or just let go of the regular clean (or elements of it) in favor of deep cleaning tasks. Bathrooms, however, really need to be cleaned at least once a week (if not more — I don't have kids and very rarely have guests, so I can get away with once a week more easily), so the best bet is to complete a regular clean plus extra. Here's what I did today to deep clean:
Clean the drains. If you only have time to do one thing on this list, do this to your sink and shower/tub!

If you're able, unscrew the drain stopper and pull out as much hair/dirt/misc. as possible using your fingers. You can also use an orange stick or a paper towel to grab/wipe, but do not use something metal or sharp! Many drains are literally just plastic (not ABS or copper like the surrounding pipe) and it's easier to punch a hole than you'd think. I won't lie to you, this step will be straight gross, and you'll definitely want to use some gloves.
Once the drain is clean(ish), scrub the inside of the drain and the stopper with your shower cleaner of choice and a toothbrush. Get as deep into the nooks and crannies as you can! Rinse.
Now, while the stopper is still off, sprinkle some baking soda into the drain (2-3 tablespoons should do it). Pour about 1/2 cup white vinegar in, and let sit while you head to the kitchen to boil water. I usually just fill up my kettle or a medium saucepan — no need to measure. Once the water is boiling, carefully carry it into the bathroom and pour it all straight down the drain. Now turn the tap on (hot if you can) and let it run for a minute or so to remove any leftover baking soda (if you're in a drought zone and/or concerned about water use, just hop in to take a shower at this point and kill two birds with one stone).
Finally, replace the stopper. It should thread in fairly easily. Cleaning drains is a bit involved, but just remember: cleaning your drains regularly helps prevent larger clogs (and if you really hate it, buy something like a TubShroom to help keep gross stuff out and make cleaning easier).

Give your cosmetics some TLC. This is a fairly small step, but it makes me so much happier on a regular basis. When's the last time you wiped off your face cream? Never? If the lid is dusty or dirty, wipe it off. Clean your toothbrush holder (put it in the dishwasher!). Clean your hairbrush and wash it with a bit of shampoo. Throw out anything expired or that no longer sparks joy. Cosmetics are really all about self care (either the really necessary kind like toothpaste or the less necessary like my Pixi Steam Shower Mask), so it makes sense to spend some time making them more of a pleasure to use. Set face serums and creams out on a nice tray. Organize your nail polishes by color. Whatever makes you feel good!
Get under the seat. Another gross job. But again, worth it! Most folks regularly wipe down the toilet seat, rim, and toilet surrounds. To go a step further, remove the toilet seat/lid and clean underneath the plastic hardware. To remove the seat, reach underneath and unscrew this nut:

Depending on the type of seat you have, you may be able to "unlock" the top hardware, but I still prefer removing the whole bolt as it's a lot easier to clean the porcelain. Once you remove the nut, you should be able to lift the whole seat off. Spray the area down, wipe clean, and replace the seat and nut.
Wash your shower curtain. This really freshens the room! If you have a plastic liner, you can still wash it in a washing machine. Just pop it in with a couple of towels and wash on "normal" (sanitizing cycles can be a bit too rough on plastic). If you have a fabric liner, bleach it if possible. You can put fabric shower curtains in the dryer, but never put a plastic liner in, and avoid putting the fabric ones as well (they come out of the wash fairly dry anyway). Just hang the liner straight back on the rings and let it air dry.
Clean your baseboards. If you prefer to do all your baseboards at once, feel free to skip this step, but I always find my bathroom baseboards need a little extra elbow grease and need to be cleaned a little more often, and it's a small room so it doesn't add too much extra work. Run a clean, dry cloth over the board to start, follow with a wet cloth (add your all purpose cleaner of choice), then dry with another clean cloth. I know this is a bit involved even for baseboards, but you'd be amazed how much dirtier these get in your bathroom with all the hair, cosmetics, humidity, and dust.
Detail your switch plates. I spray my light switches down with a disinfectant spray a couple times a week, but I like to use some all purpose spray applied to a clean dry cloth to give switch plates (including plugs) a solid clean every so often (be careful and don't ever spray cleaner straight onto a plug. Work around them and stick to cleaning just the surrounding plate). This task is a great trigger task (a chore that makes you automatically do other chores), as it can often go past the switch plates to spot cleaning the walls or wiping down the door.
Phew, that's it! Doing any one or all of these things is a huge win, so treat yourself! Taking time to take care of your space is a form of self care, and even though it's not always how we want to spend our time, deep cleaning can be really satisfying. If you can get to everything I've listed here or even want to do more like cleaning your cupboards or washing the walls or scrubbing the grout, go for it! If you can only get to one thing, that's awesome, too! Every little bit helps 🙂
Thanks for reading!