I really like spring cleaning. I like the detail of it, the feeling of accomplishment after really cleaning a room top to bottom, and it always feels like I'm getting to know my house a bit better—like learning something brand new about an old friend. I feel more connected to my home when I learn how a lighting fixture is put together or how a cabinet shelf can be moved because I had to take something apart to clean it. Deep cleaning is also kind of like therapy: you can focus on something you can control and accomplish, and it's a really good feeling to lose yourself—even for an hour or two—in cleaning your space, preparing for the new season, and blasting pop punk jamz (though if you really want deep cleaning to be like therapy you can do what I did cleaning out my last apartment and marathon Brené Brown audiobooks—you will be sooo mentally healthy).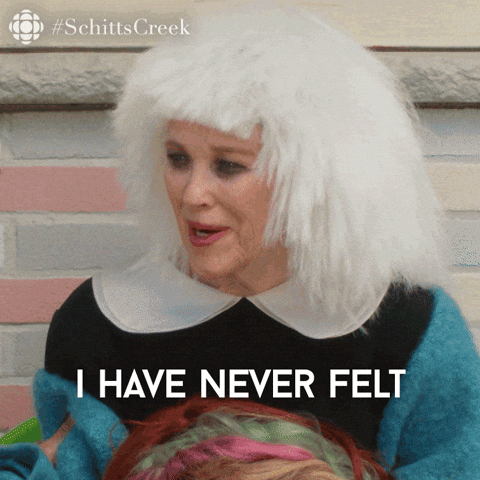 My overly philosophical approach to washing window screens and cleaning under your couch aside, spring cleaning can also lead to cleaning product overload. You either end up buying a bunch of new products you don't need in an effort to boost motivation, or you end up carting around like 10 different bottles of all-purpose cleaner, wood cleaner, glass cleaner, etc. So when I'm spring cleaning, I bring an old friend into rotation that I know will cover most of my work and is also already in my house: dish soap. Dish soap is to me what Windex is to the dad in My Big Fat Greek Wedding. There's literally nothing it can't fix. NOTHING.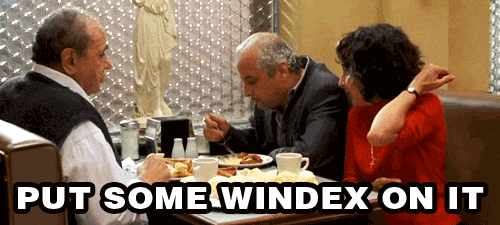 Now, fair disclaimer: if you are concerned about a surface or fabric, test an inconspicuous area first. But also, like, use common sense and don't try to clean an antique oil painting and wonder why it got destroyed. That said, here are things I have cleaned with a bit of dish soap, warm water, and a rag/toothbrush/scrub brush: my stovetop, my microwave/hood, my window tracks and sills, my baseboards, my ceiling fans, the tops of my kitchen cabinets, cabinet fronts, my heater grates, a grease spot on the ceiling above my stove I didn't notice until I collapsed on the floor in despair after a failed batch of cookies, my front door kickplate, my refrigerator (inside and outside), my bathroom counters, every thrifted piece of furniture I've ever bought, and most of my appliances (unplugged, of course).
Anywhere there is oil, dirt, or unidentified gunk, dish soap is a good catch-all. It's fairly gentle, extremely cheap, and you don't have to bother with specialty cleansers taking up space. When you're deep cleaning, adaptability is key because you don't want to have to keep finding different bottles of cleaner or worry about mixing products. Dish soap is also usually much more effective than a standard all-purpose cleaner (even my ride-or-die Simple Green).
It's not a super complicated thing to use: you can either use a drop or two directly on a wet rag or a brush, or you can mix a tablespoon or so into a bucket of warm water. Either way, once you've given whatever you're cleaning a good once-over with the suds, use a clean rag (wet or dry) to remove the excess soap. I usually finish off with a dry towel, and voila! Clean, easy, unfussy.
This is definitely not a revolutionary tip. Yes, soap makes things clean. This is more a reminder that sometimes the simplest way is the best way. There's no illegal diet pill way around deep cleaning. There are a few products that let you simply apply and rinse off, but the truth is we all will have to clean our house at some point, and we'll have to use some elbow grease. Using dish soap doesn't mean not scrubbing or magic results, but I've found it to be more of a reliable standby. So as you get stuck into spring cleaning (or any kind of deep cleaning), just keep it simple and enjoy the aforementioned jamz.
What's your ride or die cleaning product? Do you have a few standbys or do you like to switch it up?
Thanks for reading!