It's gross hot today. According to my weather app, it "feels like" 104 degrees. At 5 PM.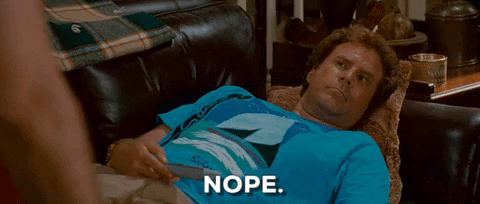 It is with this in mind that I'm taking a break from my series on deep cleaning, because a) it's been pretty hot all around the country this month and I feel like this is more relevant this week, and b) there is no way that I am doing any deep cleaning this week and writing about it will make my blood boil (jk, it's already happening because it's 104° outside). Also it's summer or whatever, so I guess this won't be the last time this stuff might apply.
Though I now live in western Washington where it's almost never this hot, I grew up in sunny southern California. And not beachy southern California. Angry suburban desert southern California. 95° on Halloween, Santa Anas making everyone in town lose their minds, the whole deal. I lived in an old house with poor air conditioning and always drove cars that were old and too unreliable to run the AC without overheating. In short, the desert was not fun for me and my mental health now takes a nosedive whenever it gets above 90°. So you can imagine what happened early last week when I saw the forecast for an historic, record-breaking heat wave: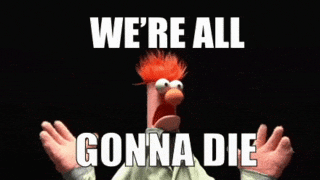 I may have panic bought six boxes of popsicles. We may now be out of all those popsicles. I have no regrets.
Heat waves basically mean you can't do anything but the essentials, especially if you don't have AC. No yard work besides watering (limited during drought conditions), no big projects that mean moving around too much… the goal is basically to stay as cool as possible, and the best way to do that is by staying still. So before I get into the rest of this post: if you don't have AC or if you are just getting through the heat any way you can, STOP right now and take care of yourself, your family, and your pets. Heat stroke and exhaustion are no joke, and extreme heat takes a big toll on our mental health. Just do the bare essentials like washing whatever dishes you need, because though it helps to have a clean house, it should never be prioritized over your physical or mental health.
All of that said, if you have AC and/or live in a place where it's not over 100° for just a few days, I have a few methods for making my house feel a bit better and cleaner without generating a ton of heat. Extreme heat often makes it difficult to do much of anything, and though some parts of the desert cool down quite a bit at night making it possible to get stuff done in the early morning or evenings, most places stay hot well into the evening (it will still be in the 90s at 9 PM here). That rules out running a vacuum (instant room heater), vigorous movement, opening windows, etc. Even running the dishwasher during the day generates a ton of extra heat (can you tell that I'm a blast to live with during a heat wave and not intense at all?). So instead of fighting against this or just running the machines anyway, here's what I do:
Clean in small bursts. Because moving around a lot during a hot day isn't too fun, I clean in small bursts, usually less than 5 minutes. I avoid getting too vigorous and focus more on straightening up. Making the room feel cleaner can help your house feel a little less stuffy when you're stuck inside with the shades drawn.
Surface sweeps are your friend. Awhile ago I realized that have cluttered countertops makes a huge difference in how I perceive a room. It feels much airier and cleaner when counters, coffee tables, and tables are cleared. Since I don't do a ton of cleaning period in the heat, I make an extra effort when it's super hot and I'm stuck inside to keep my kitchen counters clear and clean, and it makes a big difference for me.
Worry about sheets, but not much else. Having clean sheets makes a bedroom feel a lot cleaner, and it doesn't create a ton of heat or require too much movement to change them. Sleeping in a hot room is already the worst, but clean sheets (especially if, pro tip: you get them a little wet and stick them in the fridge) will make a big difference. Don't worry too much about everything else in the bedroom. Just keep things basically hygienic and the floors clear and let the rest wait until it doesn't feel like anger as a weather pattern outside.
Consider appliance swaps. When it's super hot and I need to vacuum, I either sweep or use my stick vac instead. A stick vac generates a lot less heat, so if you live in a hot place and can afford it, I highly recommend thinking about buying one! Similarly, if running the dryer makes your house hot, use nature's dryer outside. After all, if the heat's going to be here it may as well be of some use.
Find "hot weather" work. Do you know what my aunt and I did on the hottest day of last summer? We pressure washed the patio. It was like an adult splash pad with a purpose. If you're champing at the bit to get something done but it's prohibitively hot, choose something like washing your car at one of those do-it-yourself car washes or pairing your socks in front of a fan. Focus on things that are easy to do while stationary or involve water and shade. If you're outside, though, remember to hydrate!
Take it easy on yourself. I said it above, but I'll say it again: cut yourself some slack. Being in extreme heat is a major weather event like a snow storm. Your first priority is to stay safe. If you're in a place where it's hot for most of the year, that still holds true. Look at it this way: when it's -20° and there's a foot of snow on the ground, you probably won't find people outside trimming trees. Most people shovel the walk, look after their animals, and do anything else that needs taking care of. Then they go back inside and leave the rest until spring! It's ok to do that with a heat wave or a hot summer. It can wait until cool weather, even if that means it waits a few months.
Stay cool and safe out there, friends.
Thanks for reading!