Welcome back to my series on deep cleaning! This week: living rooms!
Living rooms are a bit tough to pin down when it comes to deep cleaning. First, it's tough to get your spouse/kids/pets to stay out of the living room long enough for you to really get into a cleaning groove. I have no good advice there: I use threats and distraction but neither really works. Second, it's tough to find (or give!) good guidance because living rooms tend to look a little different for each home. After all, as the name suggests this is where we do a lot of our "living" and that looks a bit different for everyone based on individual circumstances, needs, and priorities. Some folks have a glorified play area for their kids, some have merged the space with their dining room, some have a full on workstation in these wild WFH times. Unlike a bathroom or a kitchen, living rooms have a more fluid place in our homes — they can be whatever we want (or need) them to be.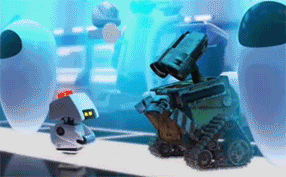 Though the specifics vary widely, living areas of all kinds can really benefit from a deep clean. We do so much "living" in these spaces that they often get pretty run-down pretty quickly, and it's tough to find the time or space to go further than clearing off the coffee table and vacuuming the rug. So if you only have time for a partial deep clean, don't worry! Go in stages, take breaks, and cut yourself some slack. It's up to you how much you want to do and when you want to do it, but it's always worth taking care of yourself by taking care of your space.
Start from the top down. When you really don't know where to start, this is the best place for any and all rooms. Start with the stuff on the ceiling and work your way toward the floor. I like to use a vacuum to get rid of cobwebs (you can also use a rag tied around a broom head or a long-armed duster) and then clean off light fixtures and ceiling fans with a clean rag and some all-purpose cleaner (patch test if using on paint!). Nothing says "I'm deep cleaning" better than getting out a step ladder, and I'm always amazed at how much there is to clean once I get up there.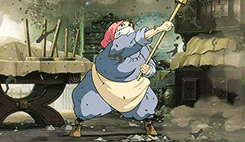 Clean your walls. Is this very extra? You bet. But there's a real case for doing this every once in awhile. First, you will feel a smug sense of cleaning superiority when you casually mention you spent the day cleaning your walls (just kidding, people will think you're over the top and scary, but it's still worth it). It can also extend the life of your paint and make your home smell cleaner. You only need to do this every year or two, so I highly recommend taking some time for it because it makes such a difference in how your room looks and feels! Here's a couple of approaches:

The easier: Get yourself a magic eraser, a rag, and some very watered down cleaner that you have patch tested on your paint. DO NOT skip patch testing for the cleaner or the magic eraser! Seriously, depending on your paint you could stain/damage the wall and end up with more of a mess than you started with. I've had the best luck with a spray bottle filled with 1 part Simple Green to 3 parts water, but you could also spot clean with Zep's Foaming Wall Cleaner (use with an open window — this stuff is powerful but works wonders!). Once you've got everything assembled and tested, use a brush attachment to lightly vacuum the wall surface or dust with a clean dry rag. Then go on a dirt hunt (this is what I call walking around with cleaner and a rag and cleaning anything I see that needs it). Use the magic eraser on the really stained areas and the cleaner/rag over any other visibly dirty areas.
The advanced: Start with the brush attachment and thoroughly vacuum the wall (use a light touch so you don't scratch anything). Work in roughly 4'x4′ squares. Remove any art/wall hangings as you go. Now get a clean mop (preferably the large, flat rectangular kind) and a bucket filled with warm water and, you guessed it, a patch-tested all purpose cleaner of your choice! The idea here is to basically mop your wall the way you would your floor. Use light pressure and again, work in squares to make sure you get everything. Once you've mopped the whole wall, go back with a magic eraser or rag to remove any spots the mopping didn't completely remove. When the wall is dry, go back over it with the vacuum to pick up any dust or hair still stuck to the wall (trust me, this is an important step). Re-hang anything you took down and voila! Super clean walls.
Detail your seating area. Whether you have a couch, lounge chair, or a few cushions on the floor, all living rooms have somewhere to sit. Most of us give these a once over with a vacuum and call it a day, but it's worth paying this area extra attention every so often. To deep clean a chair or couch:

First remove anything that can be laundered and do so. Cushion covers, slip covers, blankets–wash all of it. Next, anything that can be removed but can't go in the washing machine should either be put outside to air out or thoroughly vacuumed.
Now, to the furniture itself: start by vacuuming thoroughly. Get every nook and cranny you can reach with an attachment. This step should take you awhile — at least 10 minutes per piece. Set a timer if you need to. The idea is to be thorough and really get as much dirt and dust out as possible. If you can, get underneath and vacuum the underside. Don't be afraid to go over the whole piece a few times!
If you have a carpet cleaner and your furniture is cloth-covered, get in there and clean the whole piece. Take extra time for the spots that see a lot of traffic: the head and arm rests. If you have leather furniture, go over everything with a leather cleaner (I've even used some saddle soap on occasion to pretty good results).
Clean your art. Now that you have super clean walls, spend some time on the stuff you put on the walls. I usually dust things off during regular cleans, but occasionally I like to go through with glass cleaner and clean off all my frames really thoroughly.

If you have anything not in a frame or covered with glass like a wall hanging or sculpture, you can either go over it with the brush attachment on your vacuum or, if it's in really dusty condition, use a toothbrush to clean out the nooks and crannies, hit it with the vacuum, and then use a clean rag pulled over your finger tip and some gentle all-purpose cleaner to get at any stuck-on gunk.
If you have delicate hand-painted items like an oil painting, you can either stick to dusting or take a page out of art restoration experts' playbook: use a cotton swab and your saliva. Normally I don't recommend spit-shine as a cleaning method, but saliva contains amylase (an enzyme that breaks down food) and is actually really effective for cleaning delicate paintings. It's safer than water, believe it or not. I will say that using a cotton bud and spit is a long, arduous process, so maybe don't do this unless there's a spot you need to get out or you have a couple hours to spare. Simply stick the clean cotton bud in your mouth to wet with spit and then roll delicately back and forth over the painted surface. Be very gentle and don't scrub — the friction could damage the paint.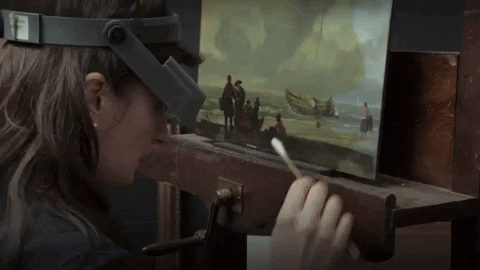 There are always plenty of things to clean, but these are a good place to start. Though cleaning your walls and art can apply to other parts of your home, I recommend taking deep cleaning room by room so you don't get burned out. Deep cleaning can be really satisfying, but it's also really taxing, especially when you realize you have to put the room back together after taking it all apart to clean it. I like to leave a little time and energy at the end of a big clean to re-stage the room. Put the cushions back, rehang the wall decorations, put away the cleaning supplies. Then, you can relax and enjoy your space!
Thanks for reading!